Gather: A Donation Coordination App
Providing an easier way for supermarkets to donate their excess food 
I created Gather as part of a DesignLab Capstone project, taking the app from research to interaction to interface design over the course of two weeks.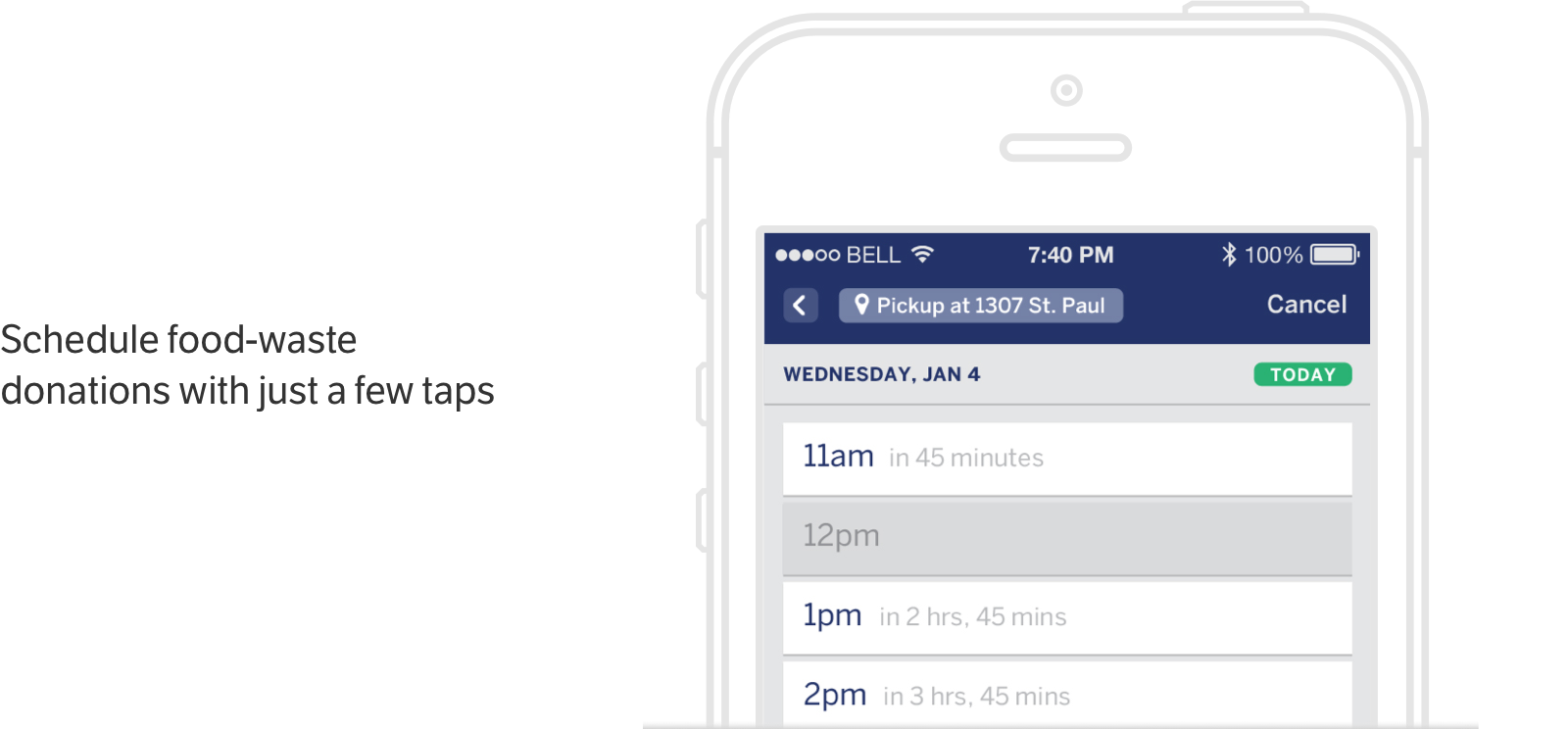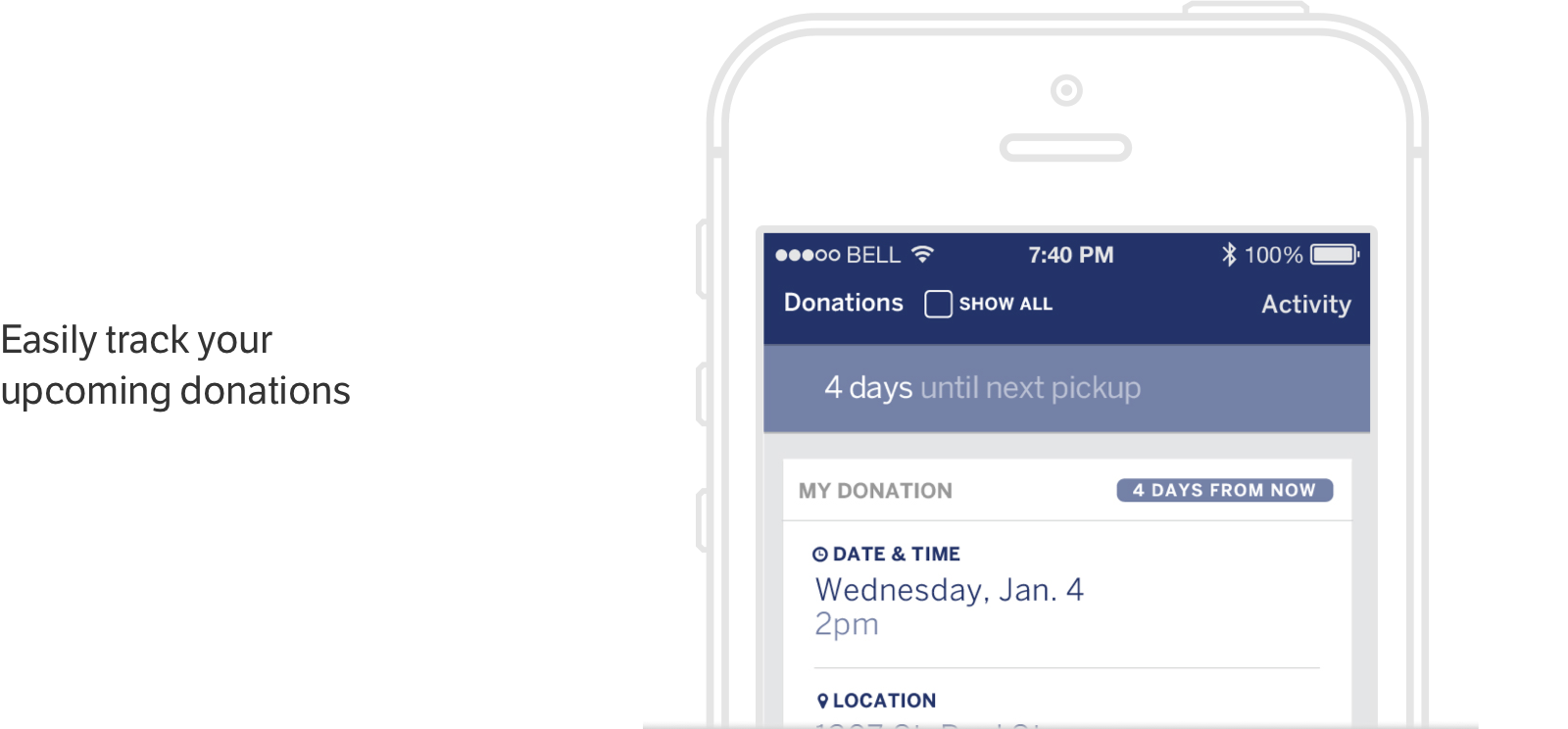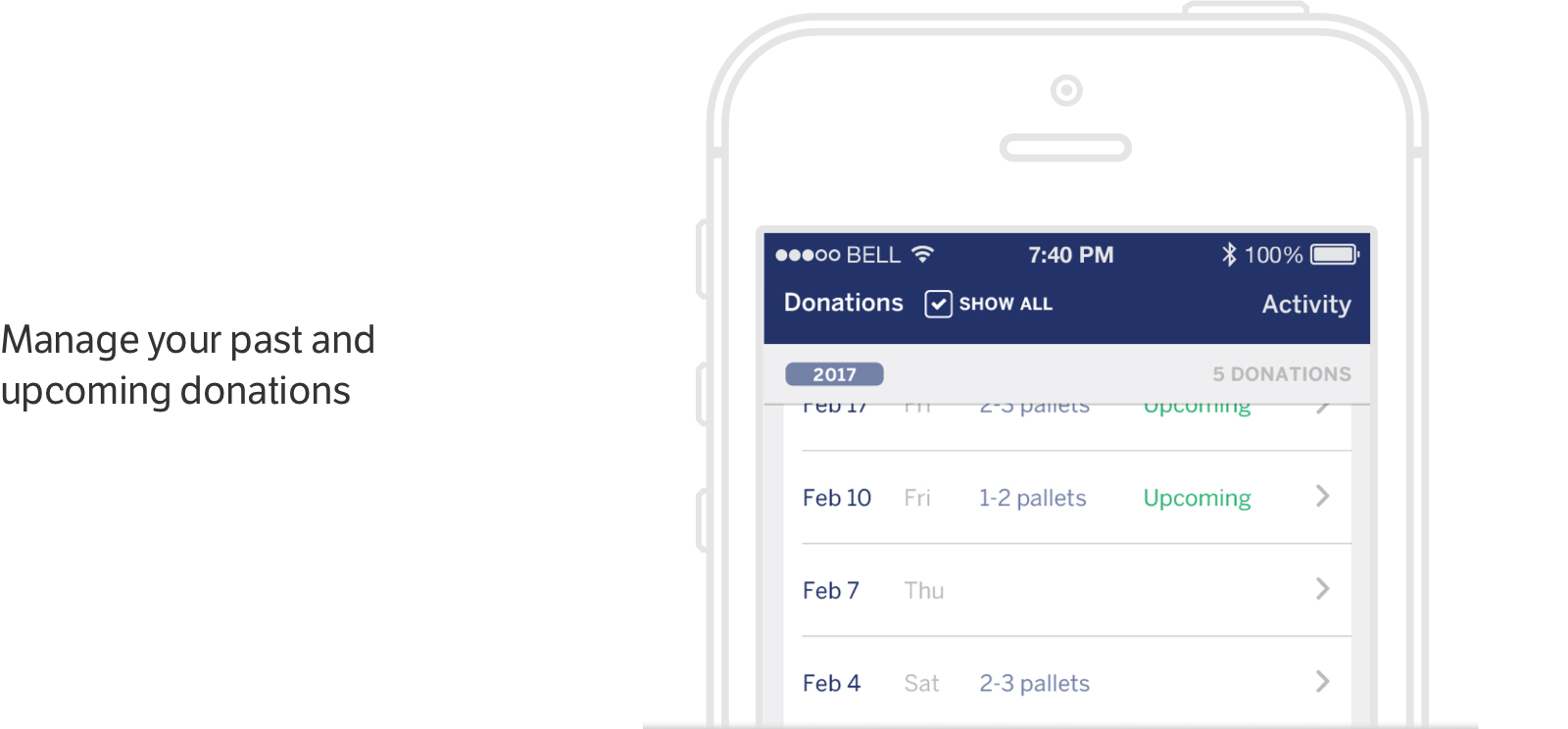 Getting Just Enough Information
How can we make it as easy as possible for donors to schedule a donation? My solution front-loaded as much of the effort as possible into the donor's first use of the app.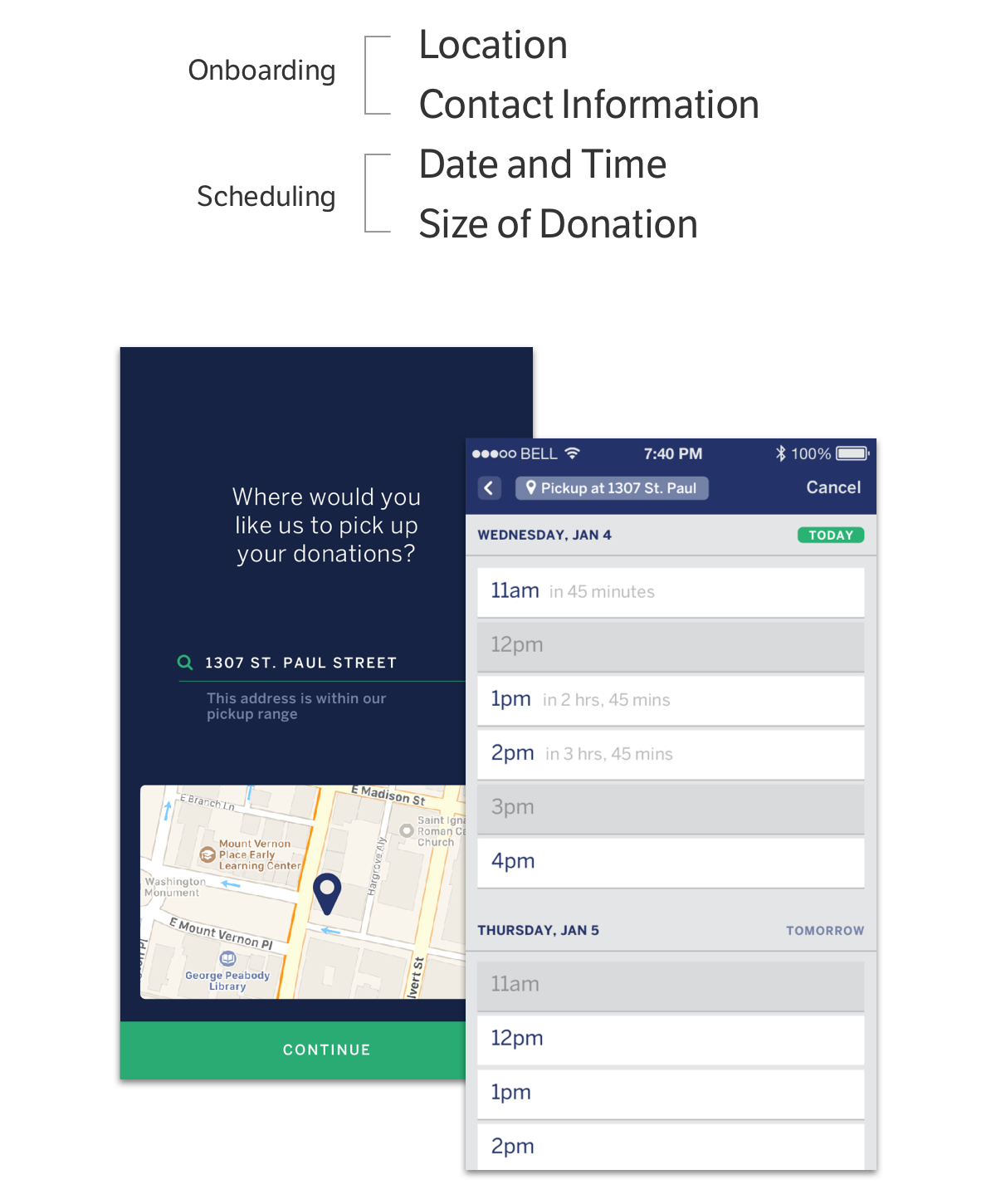 Scheduling is a tricky business. Does the donor get to request any old time? What if the recipient is busy? Two key insights helped me simplify the process:
Insight 1:
The recipient has a specific window each day when he's available for pickups. In my interviews with Arthur, the driver, I learned that he does paperwork in the mornings and leaves late afternoons/evenings open to unload the truck.
Insight 2:
Most donors schedule no more than 3 days in advance (80%), and in less common cases they'll know of a donation far ahead of time (20%).
The Solution:
2 modes of selecting a date and time

User Feedback: What's in a Donation?
In early versions of the app, the scheduling process made it mandatory to enter an itemized list of donation contents. When I conducted usability tests and discussed the app with potential users, it quickly became clear that this created unnecessary friction. The solution? An optional question, simple enough for the donor yet informative enough for the recipient.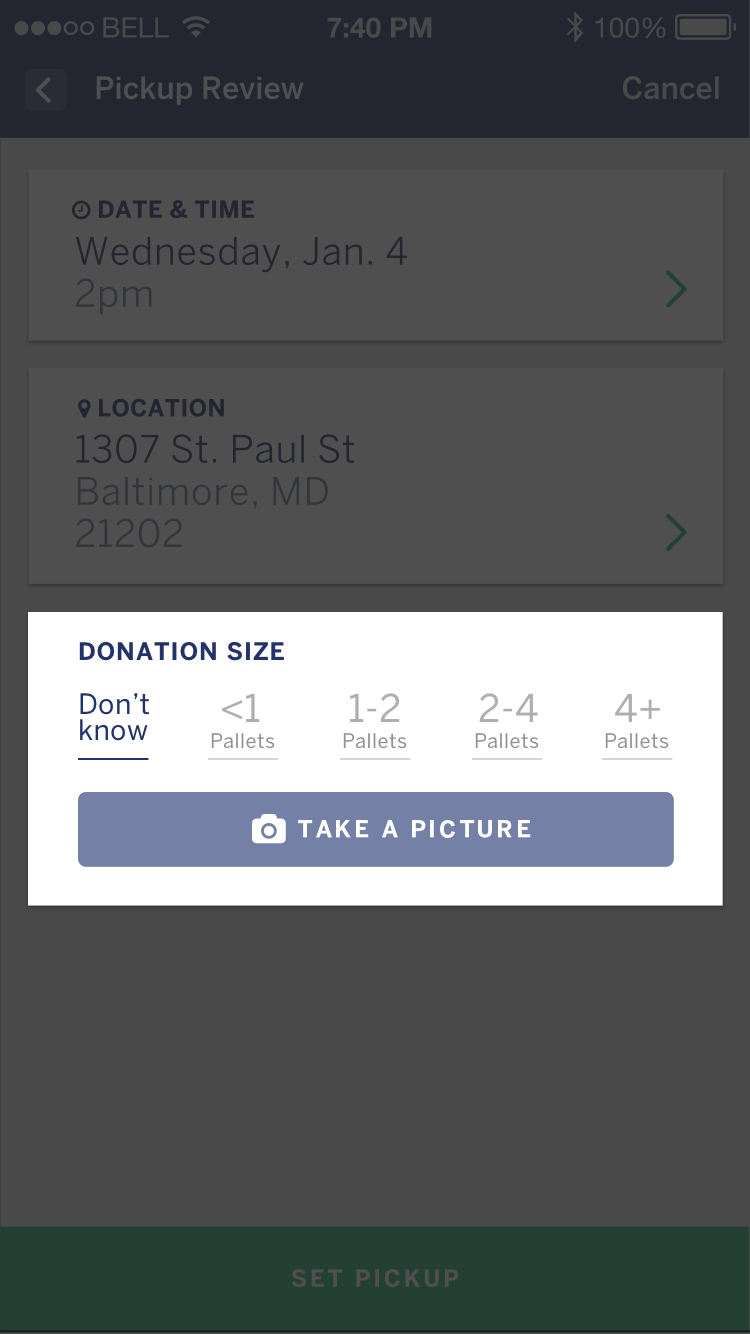 What's Next?
Well, I've made an app that allows users to schedule and manage donations. But there's an app to be created for the donation recipient as well, and this app poses questions all its own: How does the truck driver confirm and manage donations? How does his or her manager oversee a whole fleet of trucks? How can we keep the scheduling process simple while maximizing the number of donations? These questions fell out of the scope of this project, but would be crucial to answer before putting this tool in the hands of the users.
Let's talk about it! Email me at agn.dsgn@gmail.com