A DesignLab Capstone Project
Fitbit Flow: Asthma Tracking for the Fitness Nerd
Modernizing How You Record Your Data
Doctors often recommend that asthma patients watch their lung health closely, but traditional writing methods are cumbersome and hard to interpret. Fitbit Flow gives asthmatics an easy way to log peak flow readings, and helps them find trends in their asthma data—even in comparison to their fitness performance.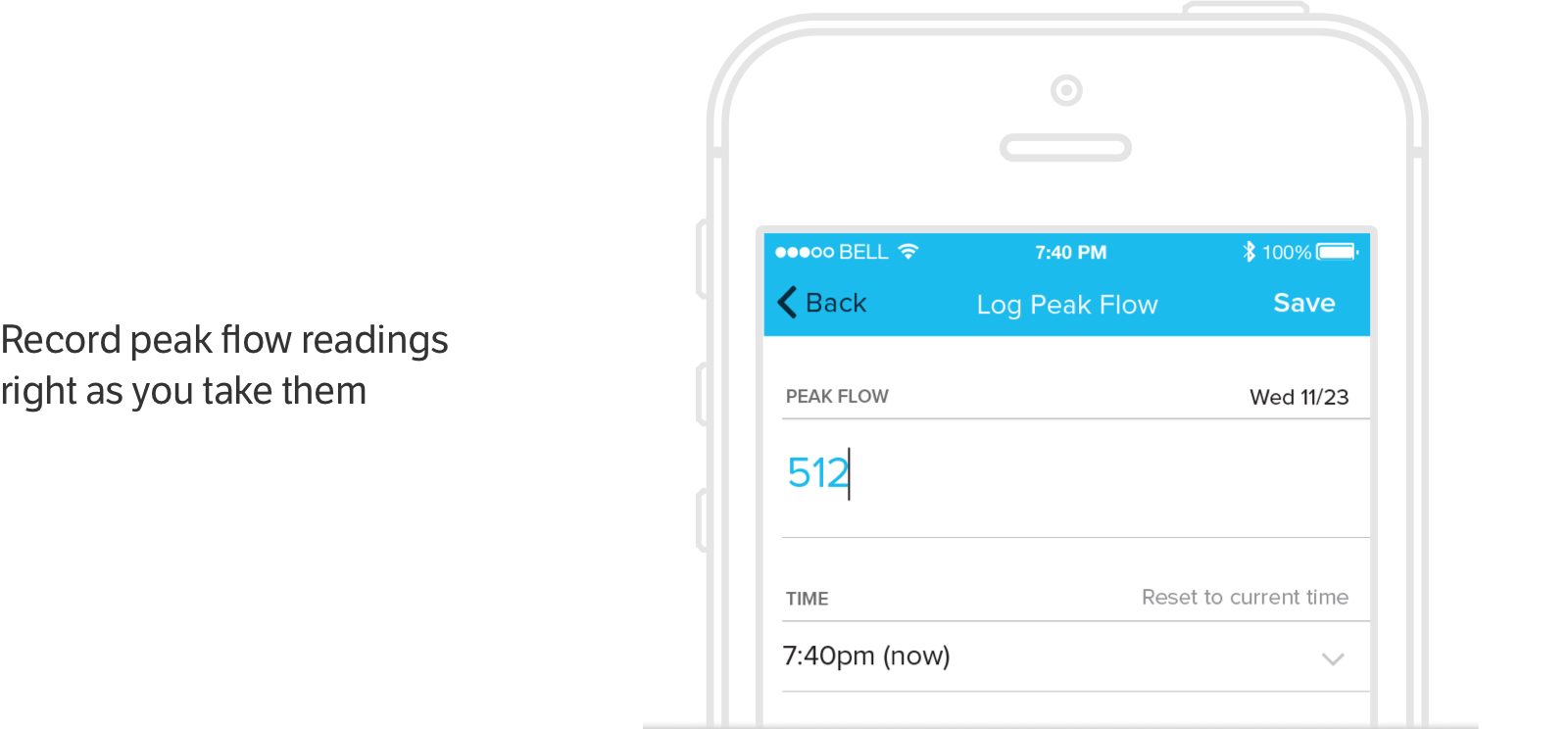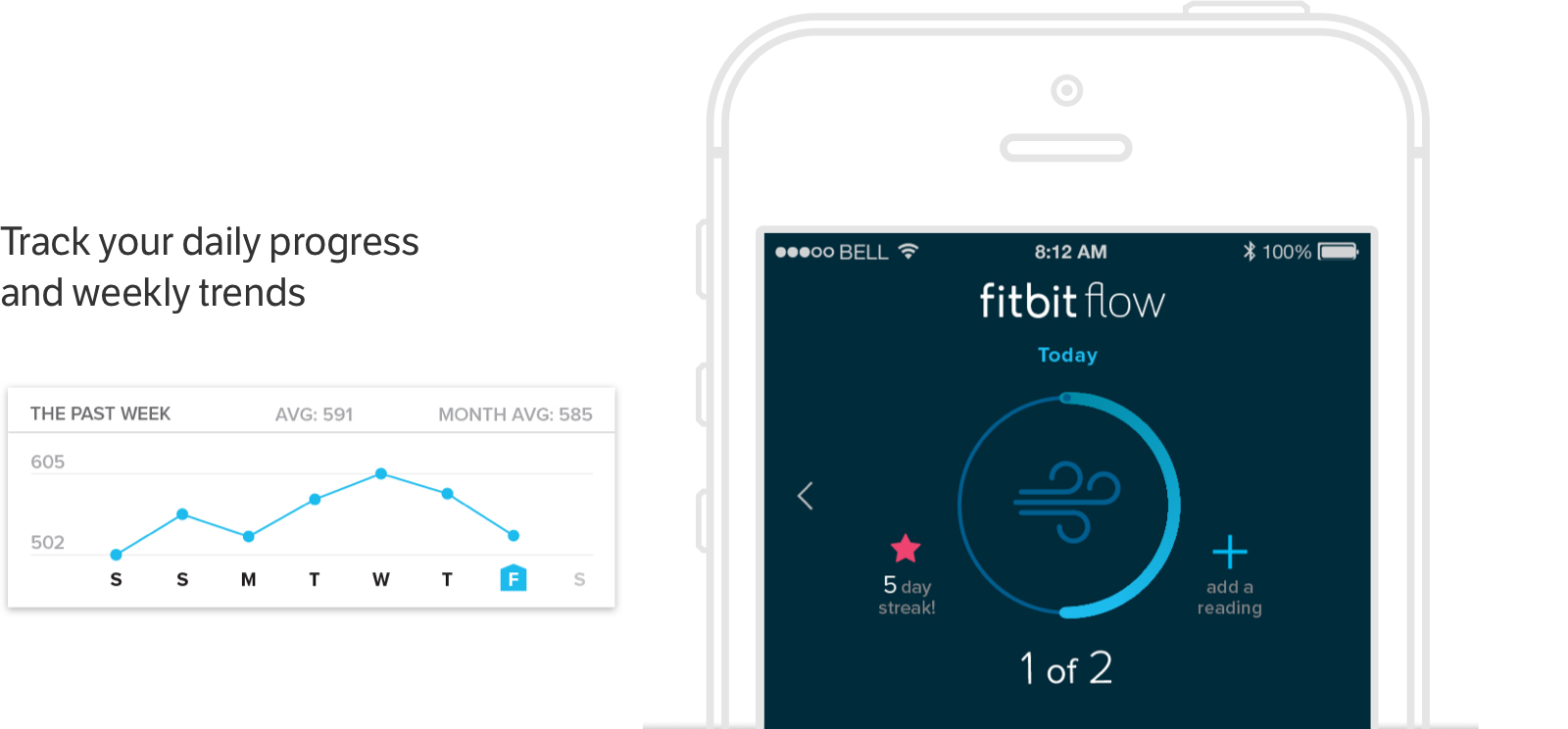 Encouraging Interaction Beyond the App
While Fitbit Flow offers many useful features to the user (userful features, if you will), the most common reason for opening the app is to add a new peak flow reading—something that often happens two or more times a day. To make this easier, FitbitFlow lets users add readings directly from the lock screen or home screen.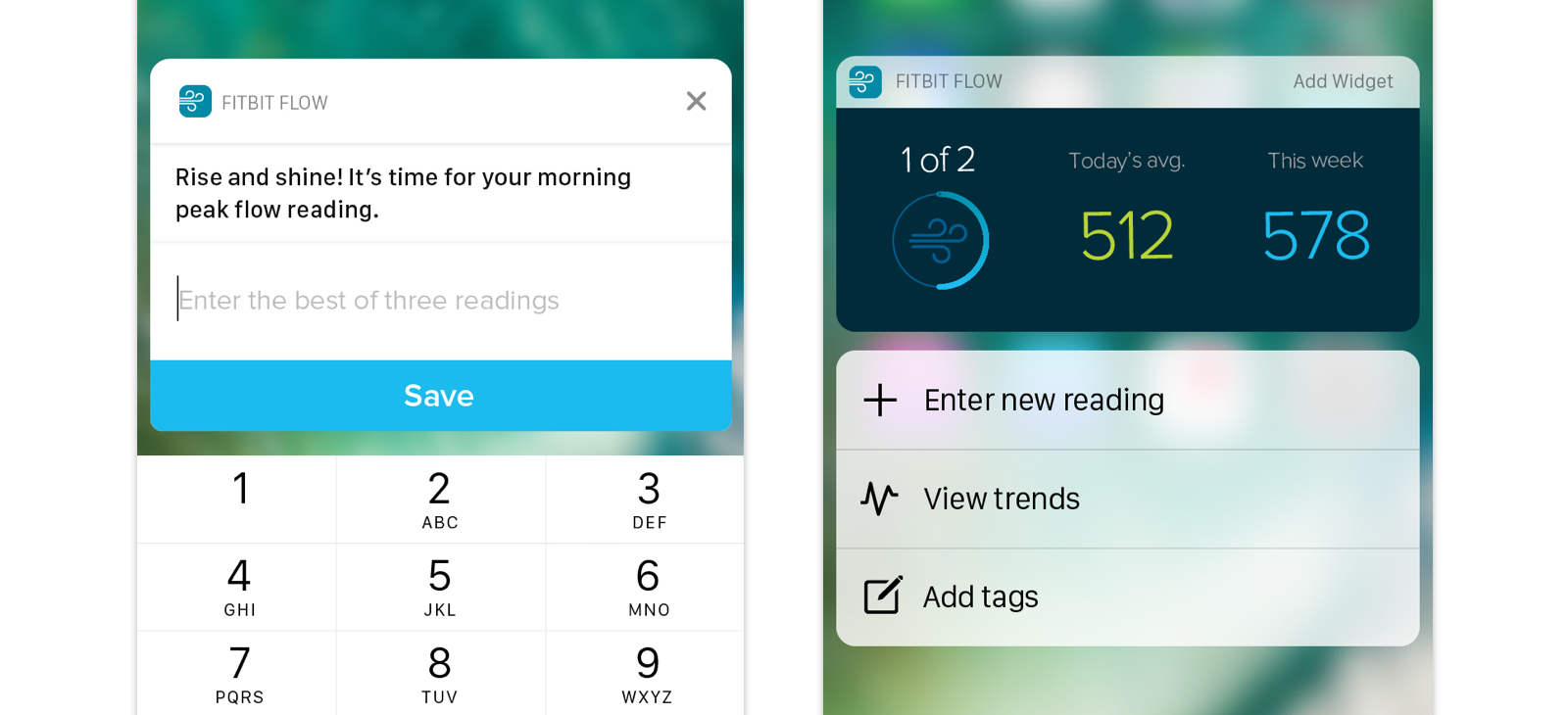 Ideally all users would have digital peak flow meters, allowing the app to pull data without the need for manual input. Until the time that such devices are accessible and affordable, I've designed this app to work well even if all you have is a simple analog meter.
Final Thoughts
I'm happy with how this app has turned out, as I think it delivers on the key needs of the user: allowing her to record asthma data and see how it compares to fitness data. But I'd like to go back to the drawing table and imagine potential
progressive enhancements
. Will the user want to know the pollution level in her area? Will badges and other gamification techniques encourage her to keep logging her data? I hope to revisit these questions to further improve and refine the app.